ALOHA, E KOMO MAI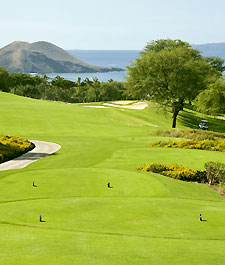 Welcome to Access Hawaii, provider of premier resort lifestyle club services and experiences to an exclusive membership. Access Hawaii Members enjoy privileged access ("access") to golf clubs and championship golf courses, luxury resort accommodations, amenities and services in the premier destination - the Hawaiian Islands.
The Hawaiian culture is filled with traditions and customs uniquely genuine to its ancestral roots. With so much to see and do, our Members' visits to Hawaii will be pleasurable! Experience spectacular locations, golf on championship golf courses, enjoy resorts, recreational and sports amenities, convenient services, dining and entertainment, family activities, shopping, and authentic Hawaiian culture and events to help make your visits to these beautiful islands fun and memorable for you and your family.
Explore Access Hawaii
We invite you to explore and enjoy the Islands of Hawaii and "Access Hawaii's Best" ...a unique portfolio of benefits and privileges reserved for Access Hawaii Members.